Let's See How Tuneloot Works!
SIGN UP FOR FREE AND START MAKING MONEY WITH YOUR SHOP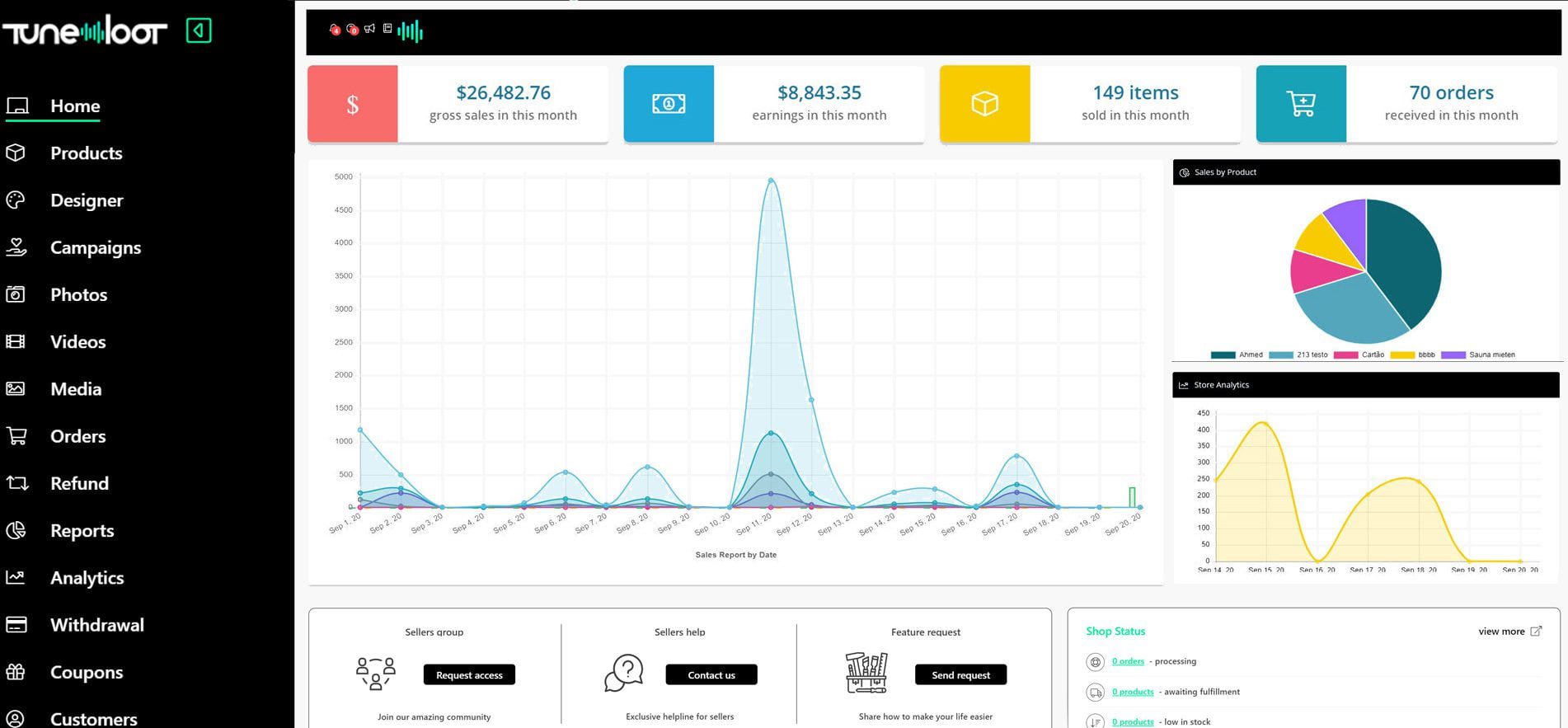 CREATE & SELL
Open a shop in the Tuneloot Marketplace and sell your Music, Merch, or create merch with our Print on demand options. Tuneloot works with various merch companies around the world to ensure the highest quality products and fastest shipping times. Let Tuneloot handle the work load of fulfilling your merch orders and allow yourself to focus on being creative.
FRONTEND CONTROL
IT'S FREE
SIGN UP NOW & START SELLING ON

MUSIC | MERCH | EVENTS | FUNDING | FULFILLMENT